BRUT
collective
MAIN
● AIMS
At BRUT Collective, through our multidisciplinary practice encompassing art, pedagogy, and social work, we work towards portraying a hopeful image of the high-rises, the strong communities within, and the necessity for public space and services. Having grown up within such communities ourselves, we strongly advocate for affordable housing and refurbishments of existing modernist architectural legacies for both social, ethical, and environmental reasons. With this in mind, instead of striving for the new and the better, we urge people to build esteem in their unique heritage of modernist high-rise living, their communities, and themselves. By bringing out positive social aspects embedded in the modernist heritage, our goal is to challenge the stigmatized perceptions of these concrete buildings.
● STORY
BRUT Collective consists of a Lithuanian artist Marija Nemčenko and Hungarian curator Anna Tudos, who have been working together since 2018 when they organized their first event BRUT Europe. The great success and interest in the event have shown the need for modernist housing architecture to be handled with great sensitivity, relatability, and care. What followed was a BRUT Boredom book based on the ideas that emerged in the conference as well as our personal experiences concerning the topics. This has solidified our momentary collaboration by turning it into a constantly evolving and shifting long-term project. So far we have toured many European cities curating public engagement events, launching our book, organizing exhibitions, workshops, and walks, and all in relation to high-rise living.
● MEMBERS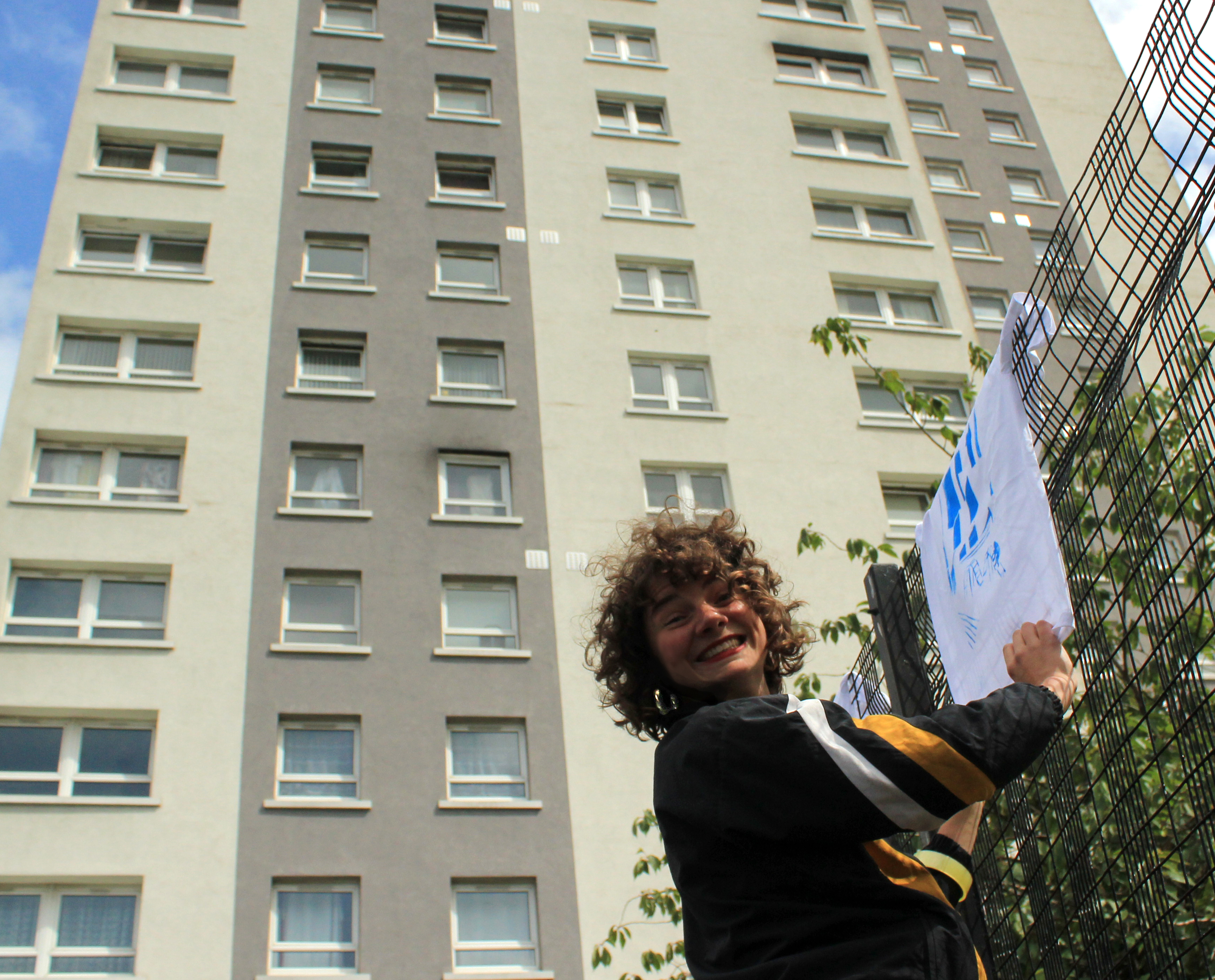 Marija Nemčenko is a visual artist, educational activities facilitator, writer, and combat sports athlete working between Lithuania and Scotland. She received her MFA from Glasgow School of Art in 2016 and Ba(Hons) in Sculpture from Camberwell College of Arts in 2013. In her practice, she draws from personal experience of migration and subsequent cultural assimilation to the UK. Using photography, film, text, stickers, glitter, newspaper hacking, public speaking, and other less traditional approaches she subverts and reclaims the meaning of cultural stereotypes, of which, the most historically popular ones seem to be the ones connected to other cultures's eating habits. As with the eating, so with the sports - she aims to challenge the popular stereotypes applied to it. In her life and, more recently, in art, she uses combat sports from a womxn perspective to encourage learning, challenging and strengthening one's body, mind, and relation to society.
www.marijanemcenko.com
www.intheeyesoflisa.org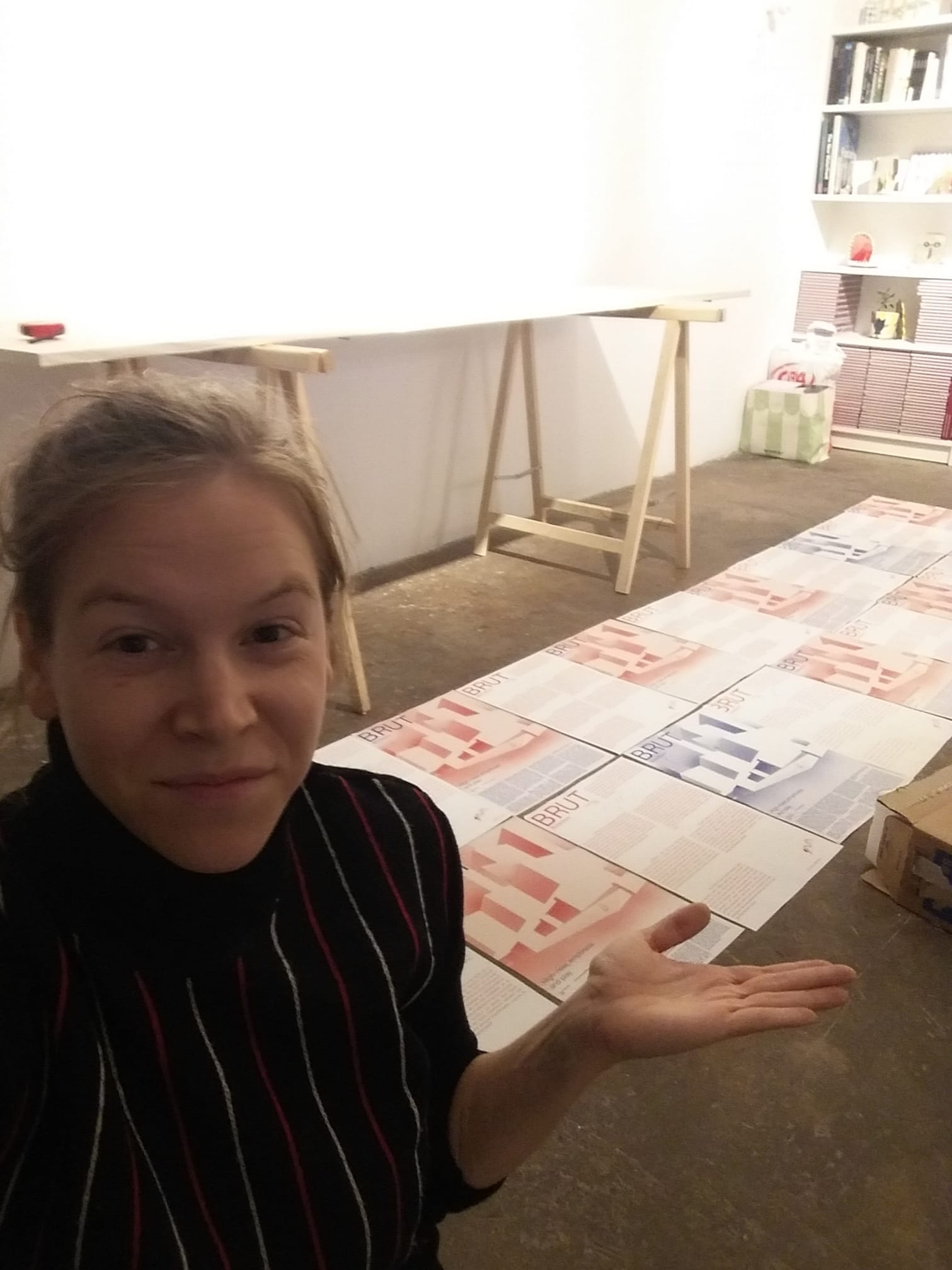 Anna Tüdős is a curator and researcher based between Glasgow, UK, and Budapest, Hungary. After attending the Hungarian University of Fine Arts she graduated from the MLitt Curatorial Practice course at Glasgow School of Art. Her professional interests relate to the intangible heritage of modernist architecture, including prefabricated housing, public space and experimental playground structures. In her work with young people, she investigates the societal impacts of new technology, specifically artificial intellgience. She favours collaborative curatorial and artistic methodologies and processes that are illustrated in her projects developed with BRUT, Roundabout collective, Büro imaginaire, C3 Foundation and Goethe Institute.