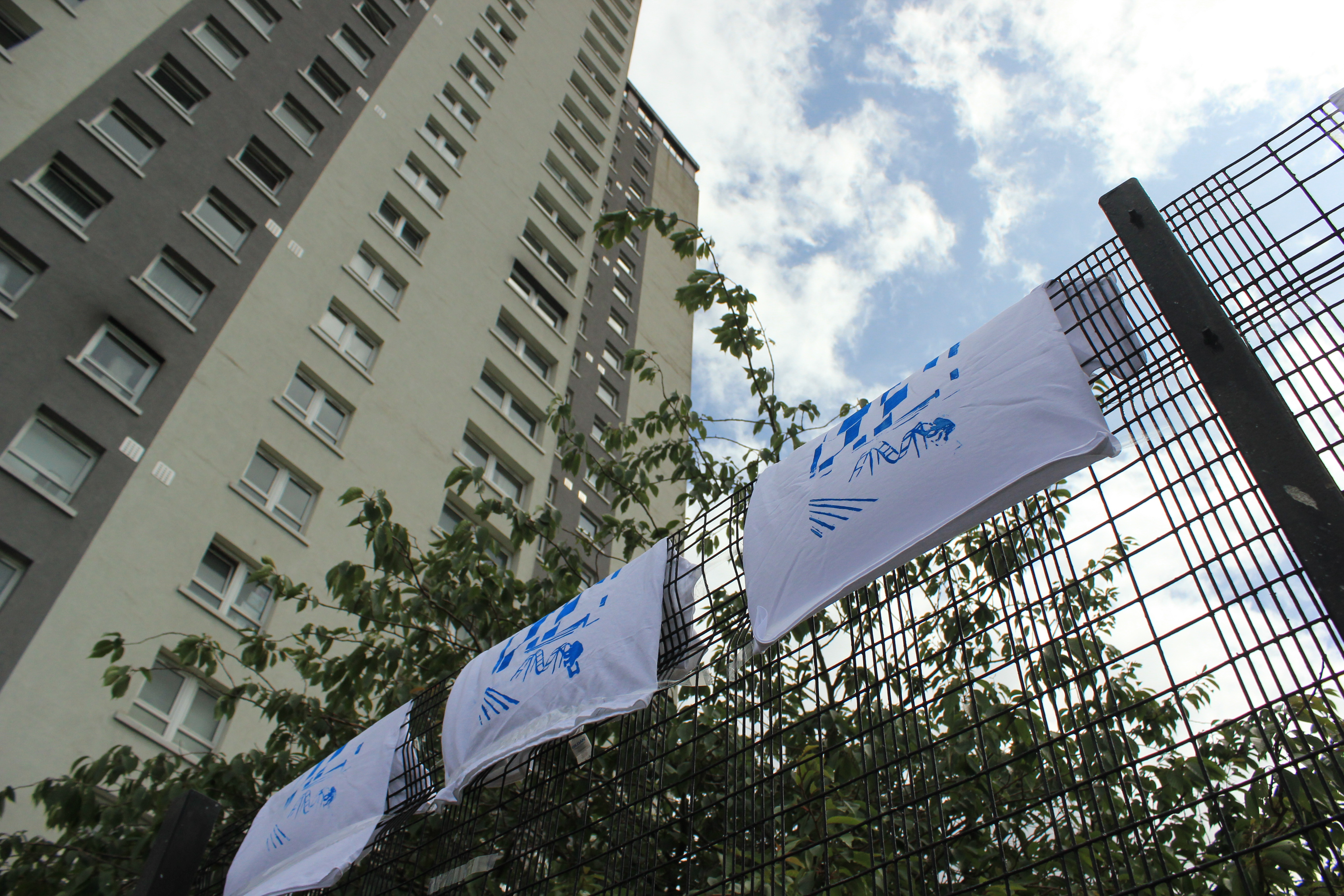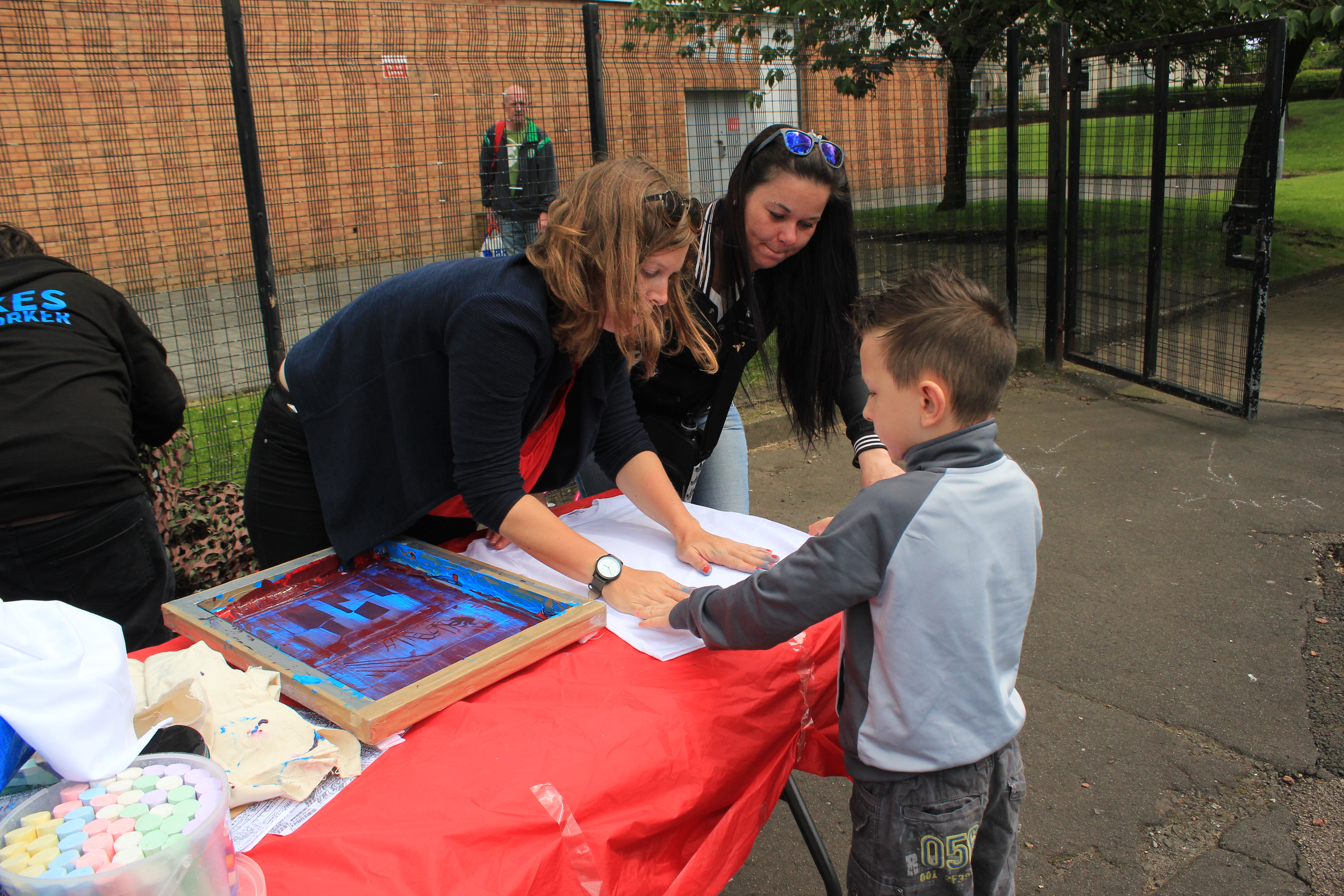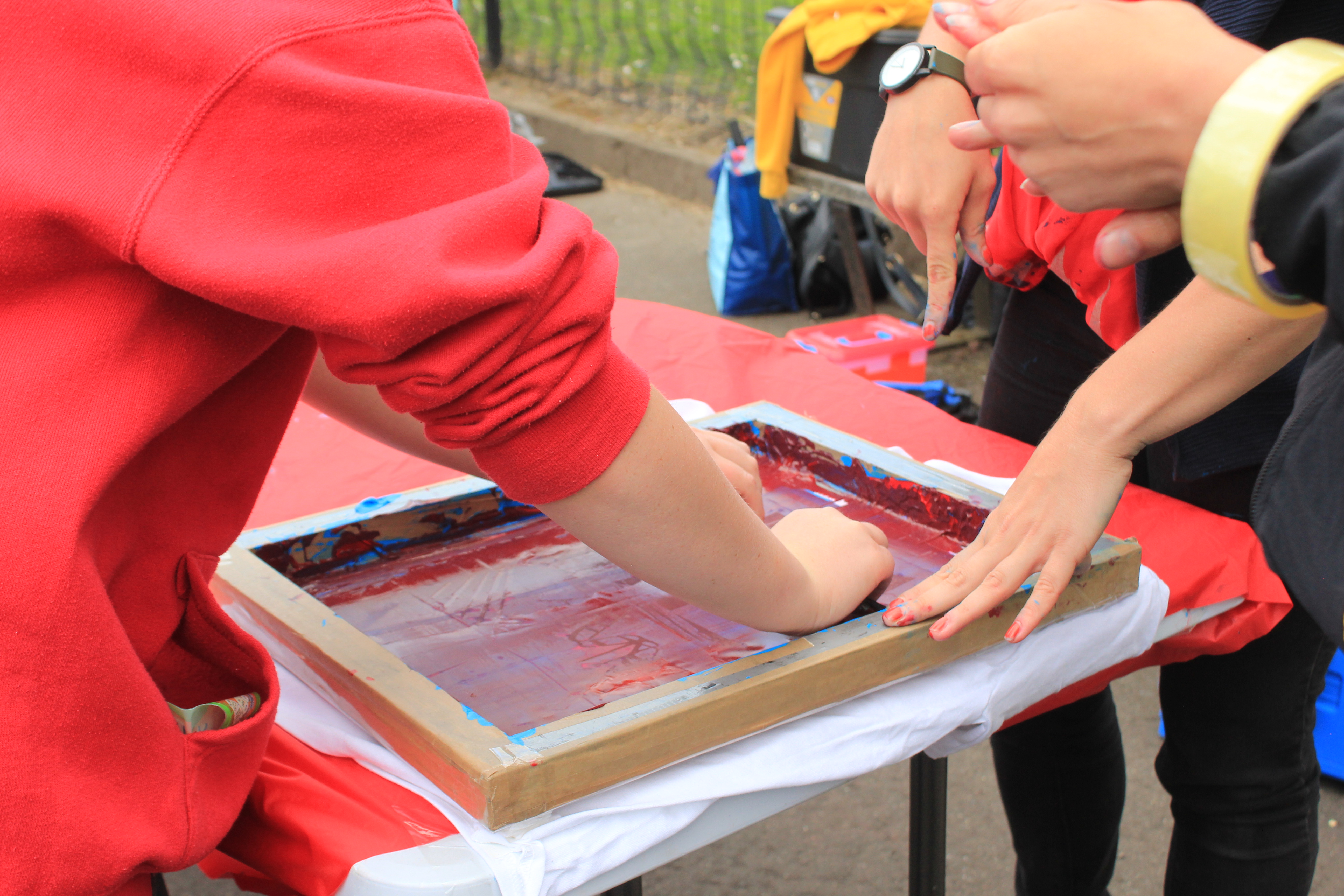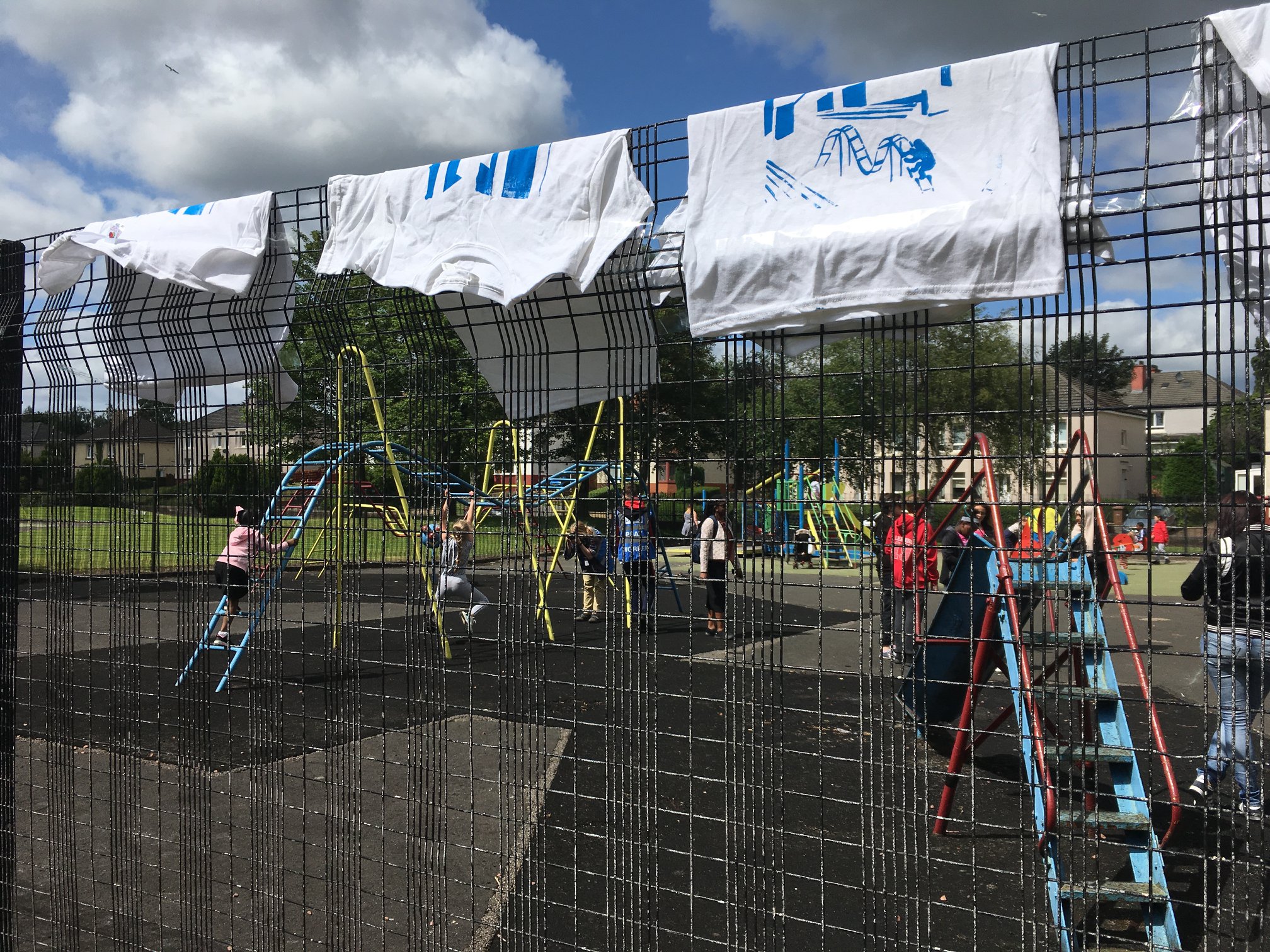 BRUT
collective
MAIN
● Print it!
Printmaking workshop with young people
LINKES Community Project, Glasgow, UK
July 2019
We used screen-printing as an opportunity to engage in conversations with children of varying ages regarding their living environments and play spaces.
We built on our shared experiences of growing up in the high-rise districts to connect to the young participants. Through printing a t-shirt with a specially designed image of a modernist housing block and a climbing structure, similar to the ones that these kids occupy, we encouraged children to be proud of the community they are part of as well as to wear the t-shirt with pride.